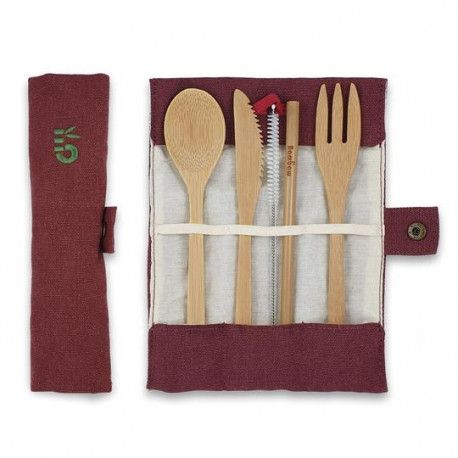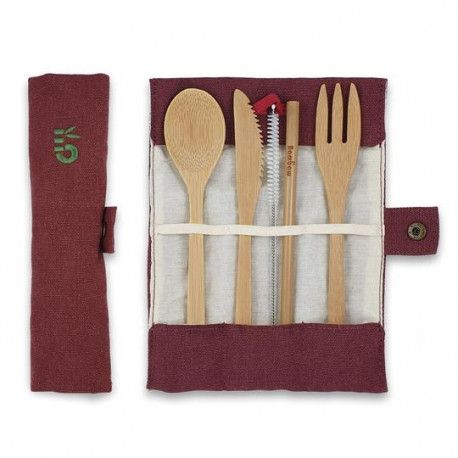  
Berry Bambaw bamboo tool set
Reference: 540700765011
Berry Bambaw bamboo tool set
Bambaw's bamboo cutlery set is the sustainable, plastic-free solution to single-use cutlery when eating away from home.
The bamboo cutlery set has all you need for eating and drinking outside: a knife, a fork, a spoon and a drinking straw with a corresponding cleaning brush. All packed in a natural cotton pouch with additional space to add chopsticks or any other utensils.
The set covers all your dining needs
Bambaw's eco-friendly cutlery set can be used in all occasions and for several years:
Sturdy material
No aftertaste
Treated with vegetable oil
Wide straw for any drink
Dishwasher safe
Designed to refuse single use
The bamboo cutlery set is lightweight and compact. So, you can bring it everywhere you go. Having a set in your car, bag or at the office will empower you to refuse disposable cutlery in many occasions.
1 20-cm bamboo fork
1 20-cm bamboo knife with a serrated blade
1 20-cm bamboo spoon
1 20-cm bamboo straw
1 Cleaning brush
1 convenient cotton pouch
7 other products in the same category: